Materials Science December '20 eNewsletter
Happy New Year 2021
As 2020 comes to a close, we pause to reflect on the global challenges we all faced together and rose to overcome together. We now look forward to 2021, in which we are excited to continue delivering to you the most innovative new developments in spectroscopy and microscopy.
Meet the Axia ChemiSEM
We have recently launched our new Thermo Scientific™ Axia ChemiSEM, a SEM EDS instrument that is flexible, easy to use, and offers instantaneous, quantitative elemental analysis.
Visit our product website to:
Watch the on-demand webinar.
Download relevant whitepapers and application notes.
Watch the product video and hear from your peers why they are excited about the Axia ChemiSEM in our testimonial videos.
Review the key features and specifications of the Axia ChemiSEM.
Fill in our contact us form to get in touch with a sales representative, schedule a demo, or request a quote.
---
Find your ideal XPS instrument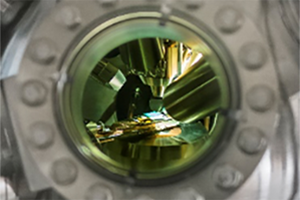 Choosing the right X-ray photoelectron spectroscopy (XPS) solution for your research is no easy feat. You must consider multiple basic aspects, such as the number of samples and their size, but also more complex issues, such as whether there is a need to combine XPS with other analytical techniques such as REELS or ISS.
Please take a few minutes to fill out the XPS Product Selector and discover which instrument is the most suitable for your surface analysis requirements.
Find your ideal XPS instrument ›
---
Watch on-demand: Apreo 2 SEM: Unmatched versatility powered by ColorSEM Technology
The Thermo Scientific™ Apreo 2 SEM is the most versatile SEM platform on the market, enabling companies and universities to accelerate their nanometer-scale research. Now, with Thermo Scientific ColorSEM Technology integrated into the Apreo 2 SEM, you can view and analyze meaningful elemental content differentiated by color directly from within the SEM. This enables you to acquire elemental data up to 10 times faster than was possible with previous techniques.
Watch this on-demand webinar to learn how you can more quickly and easily meet your need for high-quality imaging and analysis of a range of samples.
---
Watch on-demand: Geological Applications Using XRF, XRD, and Vibrational Spectroscopy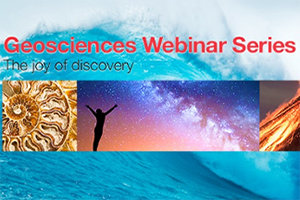 Characterization of geological materials, including elemental composition, chemical speciation, and phase determination, is of primary importance for assessing their natural resources as well as their exploration, beneficiation, and extraction processes for industrial needs.
In this presentation, several real-world geological applications using X-ray and vibrational spectroscopic techniques are presented. The complementarity of different analytical techniques is also discussed.
---
Watch on-demand: X-ray Tomography Big and Small: The Versatility of CT for Characterization of Soft Materials
In this on-demand webinar, Thomas Fitzgibbons, PhD (Dow Chemical Company), provides an introduction to the unique features of the Thermo Scientific™ HeliScan™ microCT. He explains how Dow Chemical uses this technology to characterize the internal morphology of complex 3-D structures to drive innovation in soft materials. This on-demand webinar also includes examples of polymeric foams, composites, and nonwoven fabrics scanned at high resolution.
Watch this on-demand webinar to gain insights on how to get the most out of the HeliScan microCT for various sizes of samples and large volumes.
---
Scientific poster: Analysis of Polymer Materials
Polymer materials are used for a vast amount of applications, ranging from packaging to aerospace engineering. Different types of applications demand different properties, which are determined by the structure of the polymer product. Not only is the type of polymer important but also the degree of crystallinity. In a highly industrialized environment, it is equally important for users as well as producers to quickly screen products for physical properties.
---
Scientific poster: Using X-ray Fluorescence Spectrometer for Monitoring Air Quality+
The United States Environmental Protection Agency's (U.S. EPA) commitment to improve air quality across the USA has created an increasing demand for the monitoring of specific elements in ambient particulate matter collected on filters in residential, industrial, and recreational areas. X-ray fluorescence is the preferred method to analyze samples related to air monitoring, due to the non-destructive nature of the technique and the superior sensitivity that is achievable.
---
See what's new on our blog:
Advancing Materials Blog and LinkedIn page
Whether it is art restoration, better batteries, or microplastics in water, this blog and new LinkedIn page feature the latest and greatest for analyzing and making better materials for everyday products. We focus on spectroscopy and structural techniques that can help scientists answer the questions that enable breakthrough discoveries in life sciences, materials science, and industry.
Read latest posts:
---
Upcoming events:
Small DualBeam Webinar Series
January 19–21, 2021, 2 p.m. EST

Taking your materials characterization knowledge and expertise to the cutting edge is as easy as 1-2-3. Attend this webinar series to learn:
How a DualBeam™ instrument could benefit your materials characterization.

How DualBeam automation allows you to quickly display hidden materials.

How our workflows can take you from specimen prep to automated data reconstruction with EDS and EBSD.
Email Judy.Gnirrep@thermofisher.com for registration details.
---
High-Throughput Analysis Using Modern Transmission Electron Microscope Tools
February 18, 2021, 2 p.m. EST
The implementation of faster and more efficient camera systems and detectors has allowed the traditional and often laborious task of high-resolution analytical and imaging research to be much more readily achievable on even very dose-sensitive samples. Modern systems now include high-efficiency EDS detection systems with the capability to acquire maps of large areas in just a few minutes, cameras that allow imaging at frame rates of 300 images per second, and electron sources that can produce enough current in fine spots to generate data from sub-nanometer areas with ease.
Attend this webinar if you are interested in:
Chemical variations with high spatial resolution

Analysis of reaction effects or segregation in materials

Alloying effects
Email Judy.Gnirrep@thermofisher.com for registration details.